We Are All About Experiences
Since 2003, WHITNEY FUSION has been launching corporate event, sports marketing, and social soiree experiences that have set trends and meaningfully engaged guests. Originally from the San Francisco Bay Area, we've now had incredible opportunities to serve clients internationally and have grown into a talented team dedicated to providing the best combination of customer service and unforgettable event experiences.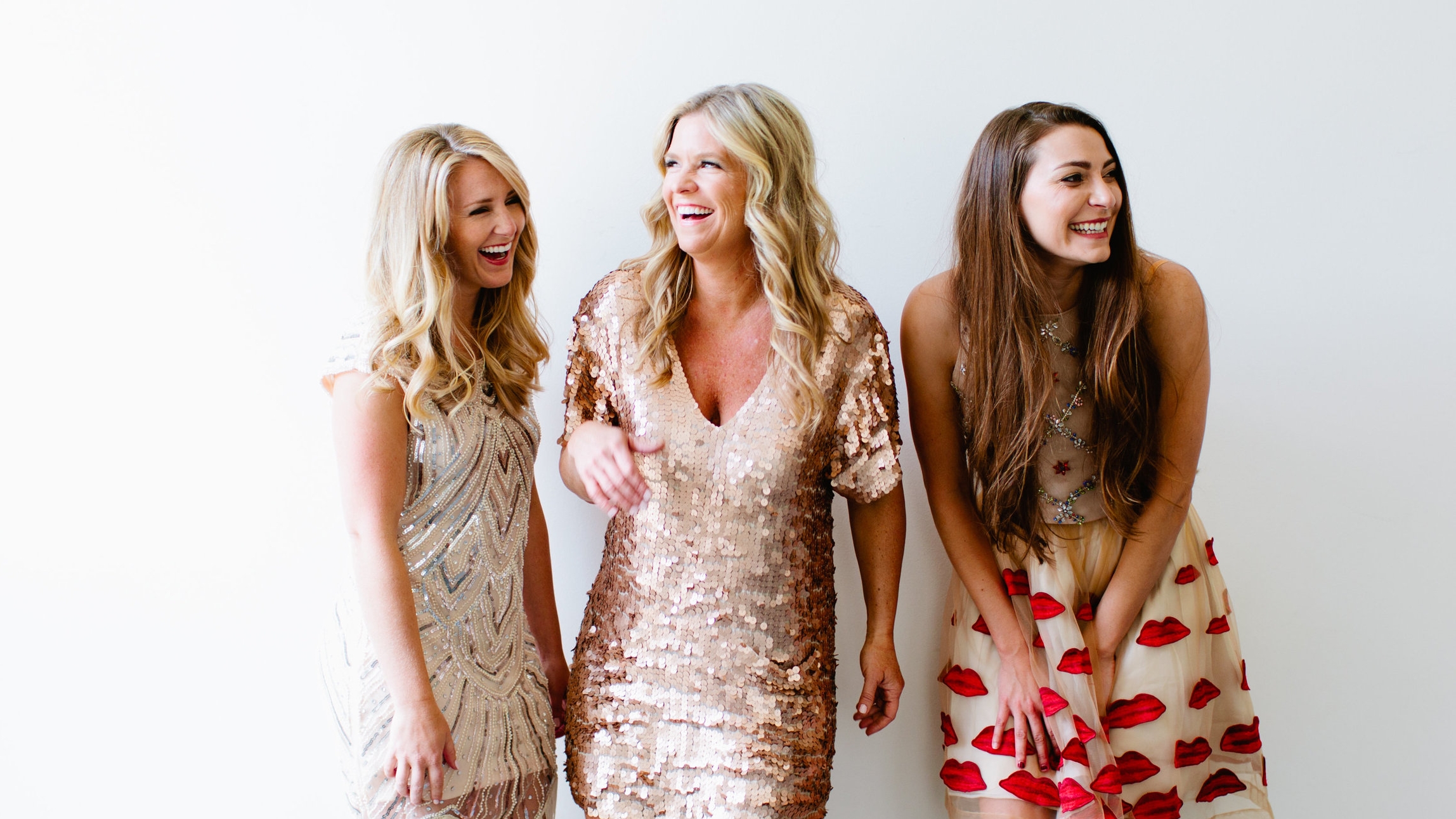 We've built our remarkable brand from a commitment to three core values:
Innovation
We've been on the front lines of creating event trends since opening day. We know that in order to create successful and memorable events, you have to find an edge. Fusing the new and creative with the comfortable and timeless – this is where truly sophisticated events are born.
Service
Our clients are what make WHITNEY FUSION a truly remarkable company. We appreciate that and make customer service our top priority. And it's not just in our mission statement – we go the extra distance whenever we get the chance, whether managing all the little details of your upcoming event (so you can relax and enjoy) or working overtime to bring your unique vision to life.
Personalization
WHITNEY FUSION has grown a lot since opening its doors – but we've kept our roots in small and personalized. We think it's the little things – like remembering event guests from year to year and building individual relationships with our clients – that set us apart. We have the resources to pull together top-tier events, but the flexibility to remain highly personal.
Whitney Stoner
Owner + Creative Director
Whitney Stoner rose to success in the marketing industry quickly. Only two short years after accepting her first job out of Santa Clara University at a sports event planning company, she was running the organization herself. Her boss and mentor, Hall of Famer and former San Francisco 49er, Ronnie Lott, taught her the true value of hard work, persistence and impeccable service. She moved into the venture capital world and joined Ronnie and former teammates, Joe Montana and Harris Barton, to create unforgettable experiences for their investors. Then, after her employers began utilizing her talents for several of their nonprofit and for-profit corporations, she saw the opportunity to launch her own business providing event planning services.
After its launch in 2003, WHITNEY FUSION became an immediate success, providing industry-leading event planning services to clients in the San Francisco Bay Area and expanding internationally. Her natural drive to innovate and push boundaries has set her services – and events – apart.
Today, Whitney is enjoying the juggling act of managing an inspiring team and growing her company. This is in combination with her role as wife to a handsome husband and mom to two active young boys. When she's not negotiating a hotel contract or identifying solutions, you can find her negotiating with her 4- and 5-year-old spirited and sweet boys – a skill she willingly admits prepares her for even the toughest business situations. Oh, and we can't forget the extended family – Marvin the Donkey, Sadie Jayne the Golden Retriever, Jack the Cat and The Chicken Parade.
MUSIC: Equal parts Tribe Called Quest… Kenny Chesney… Mozart
I SWEAT: Boxing + Barry's Bootcamp
COLOR: The More, The Better!!
APP: Luxe Valet
SWAG I HAVE TO HAVE: Power Bank
Maggi Richmond
Director of Events
Having joined the team in 2007, Maggi was WHITNEY FUSION's first full-timer. She has grown into a modern-day gypsy and explorer of the world. She has and will live anywhere for at least a short period of time (e.g. Peninsula, San Francisco, Capitola, Truckee, Chicago, Germany, and Finland to name a few.) When she is not juggling events, she's with her family including two little ones who keep her on her toes. She's an adrenaline junky, event addict and always eating candy.
FOOD: Skittles
SHOE ENVY: Celine Soft Ballerina Shoes… at the moment
CURRENT OBSESSION: The Perfect T-shirt… always
FANTASY SUPER POWER: The Power to Nap
CELEBRITY MUSE: Sienna Miller
SHOPPING: Sandro and Maje
LINDSEY Felsch
Event Planner
Born and raised in North Lake Tahoe, you will always find Lindsey immersing herself in the outdoors or on her next travel adventure. Graduating with a BA in Broadcast Journalism from the University of Nevada, Reno she has always had a passion and has incorporated event production into her everyday life whether in front of a camera or behind the scenes. She has learned many aspects of event planning, from the hotel industry, TV, Live Event production for ESPN and her very own all women's sporting event, The Butterfly Effect. She loves interacting with people and loves to see the success of an event through the smiling faces of the attendees.
FOOD: Sushi - all you can eat of course!
IF I COULD GO ANYWHERE: I would go to Vietnam or South Africa
I SWEAT: Crossfit, Stand Up Paddle Boarding, skiing...the list goes on!
OBSESSION: My dog Nalu! My furry baby goes anywhere and everywhere I go!
ALICIA Matsumoto
Event Designer
Alicia started her career in events while finishing her degree at USC – a perfect fit for her obsessions with spreadsheets and design. Today, she is constantly searching for inspiration with which to create unique looks that appear equal parts effortless and understated, yet thoughtful and current.
MUSIC: Everything from Ray Lamontagne to Kanye, but country music will always have my heart
NEXT VACAY: A tour of Southeast Asia, though I may just keep going…
COLOR: Neutrals on Neutrals
Jill Hartnett
Event Planner
Jill started her career in culinary school over 20 years ago. After quickly realizing how much she missed being in front of people and engaging with guests, she shifted focused to the front of the house. Her love of food and wine kept her in the hospitality industry and after graduating from Culinary School attended University of San Francisco. Her extensive background in the culinary world and love for food and wine allows her to create unforgettable and creative menus. She can also create a mean logistical plan and timeline that cannot be rivaled. She loves taking care of the client from start to finish and allowing them to be with their guests. She and her husband are a Match.com made in heaven and love to love on their daughter, Fiona.
FOOD: Pasta and wine
SHOE ENVY: Girls who can wear leather hightops like a #bossbabe
IN MY PURSE: Baby wipes, a diaper, wallet and lip gloss
I SWEAT: Chasing my little human around and at the gym
APP: MileIQ
MADELINE HURST
Event Planner
Raised on an island, Madeline is a California hippie at heart. She flung herself into the wild world of WHITNEY FUSION back in 2011 and never looked back. She loves the hustle of behind-the-scenes event setup and the "can't stop, won't stop" attitude Whitney has instilled in the team. Independently, Madeline plans weddings and owns a yoga studio in her hometown of Mendocino.
FOOD: Fresh green juice, a grass-fed flank steak, and always… good black coffee
MUSIC: The Band to Marvin Gaye to Peter Tosh to Simon & Garfunkel; I love my record player
I SWEAT: Aerial silks + yoga
COLOR: Rich, earthy tones (e.g., ochre and indigo)
CURRENT OBSESSION: Levi's on Levi's… the Canadian tuxedo
LES FORSYTH
Merchandise + Swag Specialist
Les is a creative Bay Area native with an eye for aesthetics in both design and swag. She's all about logistics, operations and finding the right partners to team up with for quality, consistency and innovation. Les brings serious design chops, marketing ideas and a smile to the team. And when she's not working, you'll find her beating her husband on the golf course!
TRAVEL GOAL: The Cannes Film Festival on the French Riviera; movies, the stars and the fashion!
CURRENT OBSESSION: Movies! Especially the classics; think Fred Astaire and Ginger Rogers!
FANTASY SUPERPOWER: X-Men's Storm, so I could end the drought
CELEBRITY MUSE: Kerry Washington; she dresses impeccably, but isn't afraid to be daring
Jessa Bozzuto
Merchandise + Swag Specialist
Jessa is a swag specialist with a love of fashion, aesthetics and design. She works tirelessly getting the details just right for every client. That means everything from apparel to pens, cocktail napkins, invitations, plaques and beyond.
CURRENT OBSESSION: Grey's Anatomy… the drama!
FANTASY SUPER POWER: Teleportation; take me to paradise!
CELEBRITY MUSE: Victoria Beckham